Our Mission
The College Woman's Club of Westfield was founded in 1917 "to further the higher education of women and serve the general interests of the community." Our primary purpose is the awarding of scholarships to young women from Westfield on the basis of academics, leadership and financial need. The club also maintains an active calendar of events including guests speakers, interest groups and fundraisers.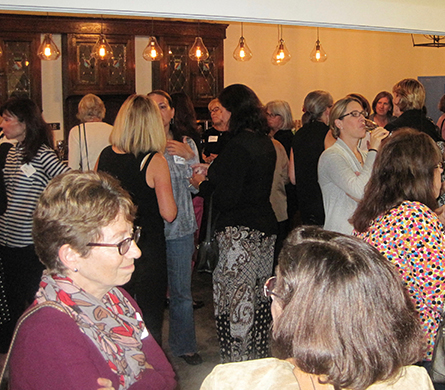 Our Membership
We are a dedicated, multigenerational group, over 250 members strong, united by a lifelong love of learning and our commitment to promoting educational opportunities for women. Membership is open to all area women with a college degree and a desire to help future generations achieve that goal.
Our History
Founded by recent college graduates on the eve of WWI and at the height of the Women's Suffrage movement, the College Woman's Club has occupied a singular place in Westfield's intellectual, cultural, and civic life for more than a century. CWC was instrumental in forming the Westfield Adult School, WHS College Night, and the town's bicentennial celebration. CWC members were among the first female representatives on the Westfield Town Council and Board of Education, and currently serve on those and other civic boards.
Our Officers 2023-24
Caity Conklin
Alyssa Welsch-Rovito
Annmarie Puleio
Diana Stavrou
Ruth Maloney
Anne Wargo
Mary Ellen O'Boyle
Director, 3rd Year – Finance
Jackie Cash
Director, 2nd Year – Nominating
Myriam Gabriel
Director, 1st Year – Interest Groups
Linda Doyle
Jeannie Arida
Donna Hornish
Heather Benz
Annmarie Puleio
Jennifer Jaruzelski,  Chair
Kris Luka, Assistant Chair
Andi Fliesch, Committee, 3rd Year Member
Lynn Hartzell, Committee, 2nd Year Member
Marianne Miller, Committee, 1st Year Member