Want to surprise a friend or family member with a special holiday or birthday gift? Looking to brighten your day? The College Woman's Club of Westfield invites the public to a holiday gathering at the Mimi & Hill Pop Up Shop on Thursday, December 9th from 6 pm – 8 pm.  Join members of the CWC for holiday drinks, snacks, and shopping!
Mimi & Hill will donate 15% of all sales on Dec. 9th to benefit the scholarship fund of the College Woman's Club of Westfield.  If you visit the store on Thursday, Dec. 9th, you need to mention the CWC when shopping and checking out your purchases.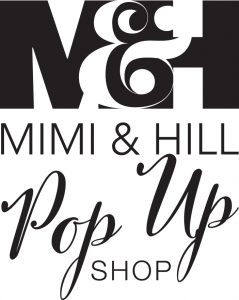 The Mimi and Hill pop-up shop is located at 128 Elm Street, across from Addams Tavern and Trader Joes in Westfield.
Shop early and shop local!  Mimi and Hill politely request all unvaccinated customers wear a mask in the shop.